Language
The official language of the Congress will be English.
CME
The 13th International Congress on Autoimmunity is designated for a maximum of, or up to, 27 European external CME credits. Each medical specialist should claim only those hours of credit that he/she actually spent in the educational activity. 
Official Letters of Invitation
An official personalized letter of invitation will be provided to registered participants as part of the registration procedure. This invitation is prepared solely for the purpose of visa applications and is not a commitment on the part of the organizers to provide any financial support or confirmation of inclusion in the Scientific Program. Invitation letters can be provided electronically (PDF) or as a hard copy if required.  Hard copies will be mailed via regular post free of charge. In case of special delivery (courier) request, the participant will be responsible for all charges.
Guest Attendance Policy
All event activities (including educational sessions, meal functions, exhibit hall, etc.) are exclusively reserved for registered attendees. Non-registered guests (including children, family members, colleagues, etc.) are not allowed in any of the event areas. Badges provided at registration are required for entrance into all functions and will be strictly enforced.
Agent for Italian Participants and Sponsors
As Organizers of the 13th International Congress on Autoimmunity taking place in Athens, Greece from 10-13 June 2022, we entrusted TWT srl, Rome, to collect the applications from the Pharmaceutical Companies for the Italian Ministry of Health agency AIFA procedure, in compliance with the instructions given by the Legislative Order 219 of the 24th April 2006 – art. 124.
Please contact TWT srl latest 70 days before the congress.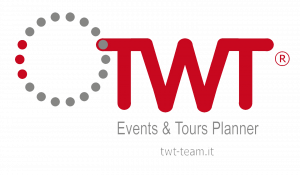 TWT srl
Via Arrigo Davila 130
00179 ROME, ITALY
Tel. +39 06 44249321
Fax. +39 06 99331533
Mr. Gianni Frontani
gfrontani@twt-team.it
Mrs. Anna Lupidi
alupidi@twt-team.it
Liability And Insurance
The Congress Secretariat and Organizers cannot accept liability for personal accidents or loss of or damage to private property of participants. Participants are advised to take out their own personal travel and health insurance for their trip.
Climate
The average temperature in Athens in the month of June is around 29 °C.